Football > Protective Pads >

[

x

]

Youth >

[

x

]

Champro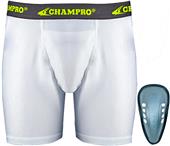 Champro Compression Boxer Shorts with Cup [E115052]
$6.99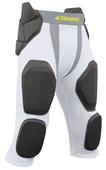 Champro Football Man-Up 7-Pad Girdle FPGU7 [E123389]
$28.19-$36.59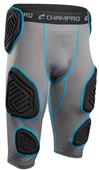 Champro Bull Rush 7-Piece Football Girdle [E102287]
$23.99-$28.39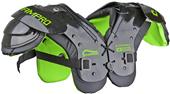 Champro Youth Scorpion Football Shoulder Pads [E102273]
$23.09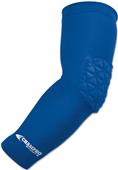 Champro Tri-Flex Arm Sleeve with Elbow Padding [E45600]
$6.09-$8.49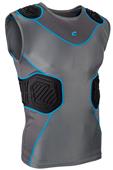 Champro Bull Rush Football Compression Shirt [E102280]
$16.49-$21.79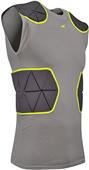 Tri-Flex Compression Shirt With Cushion System [E13520]
$18.69-$23.69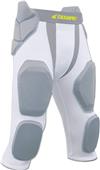 Champro Football Man-Up 7-Pad Girdle FPGU7 [E45521]
$24.99-$30.69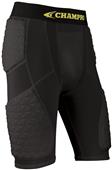 Champro Tri-Flex Padded Compression Shorts [E72196]
$19.79-$27.39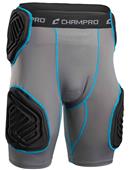 Champro Bull Rush 5-Piece Football Girdle [E102286]
$19.49-$24.09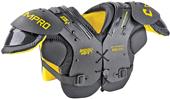 Champro Youth Shockwave Football Shoulder Pads [E94580]
$31.39-$32.09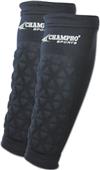 Champro TRI-FLEX Compression Forearm Sleeves [E72114]
$10.19-$14.49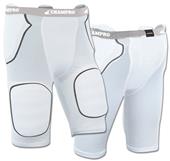 Champro Football Rush 5 Pad Girdle FPGU1 [E45534]
$16.09-$19.69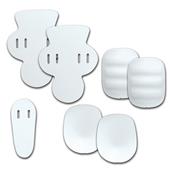 Champro Youth Economy 7pc Pad Set With Slots [E12455]
$7.19-$7.89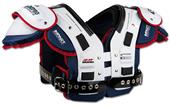 Champro AMT 2000 Football Shoulder Pads [E118591]
$68.79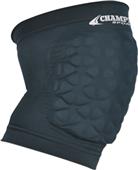 Champro Tri-Flex Dri-Gear Knee Pads FCKP [E45604]
$10.69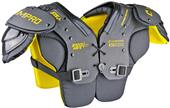 Champro Shockwave Pro Football Shoulder Pads [E122258]
$34.89-$38.39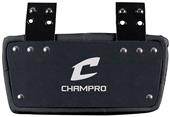 Champro Shock Wave Football Back Plate [E94581]
$10.79-$12.89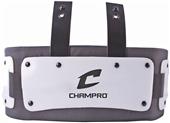 Champro Football Rib Protector [E81220]
$16.59-$21.99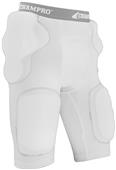 Champro Traditional Football Kick-Off Girdle FPG6 [E94489]
$8.49-$13.59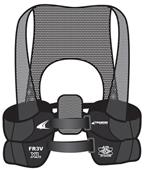 Champro AirTech Football Rib Vest [E9574]
$13.79-$16.79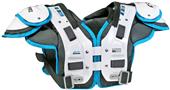 Champro AMT 1000 Football Shoulder Pads [E122257]
$47.29-$54.69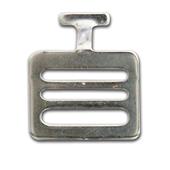 Champro Sports Football Shoulder Pad T-Hooks [E12499]
$6.29-$7.79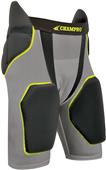 Integrated Girdle w/Built-in Hip Tail Thigh Pad CO [E45525]
$18.69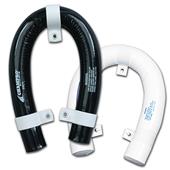 Champro Protective Round Football Neck Collars [E12441]
$7.99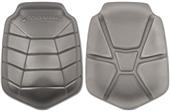 Champro Infinity Football Knee Pads [E72074]
$4.49-$7.59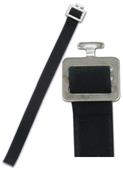 Champro Sports 1" Shoulder Pad Strap w/T-Hook [E24263]
$4.69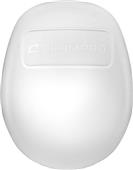 Champro Ultra Light Football Knee Pads [E12479]
$3.19-$3.89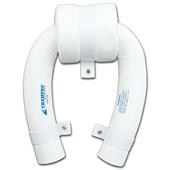 Champro 2" Round Neck Collar w/Helmet Restrictor [E12443]
$13.79-$15.79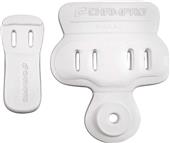 Champro Youth Hip & Tail Pads w/Shock Plate [E12476]
$6.29-$6.79

Champro Sports 1.5" Shoulder Pad Strap w/T-Hook [E24267]
$5.69-$6.19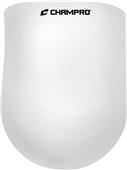 Champro Vinyl Coated Football Knee Pads [E12481]
$4.79-$5.79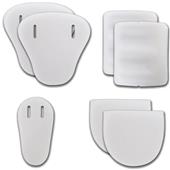 Champro Football 7 Piece PEE WEE Pad Set [E72076]
$9.69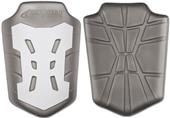 Champro Infinity Football Thigh Pads [E72073]
$8.69-$11.39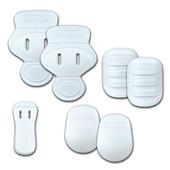 Champro Youth Ultra Light 7pc Pad Set With Slots [E12457]
$8.99-$14.59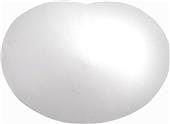 Champro Vinyl Coated Football Knee Pads [E18642]
$5.29-$5.69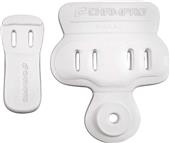 Champro Hip & Tail Pads with Shock Plate - 3pc Set [E12475]
$8.09-$8.49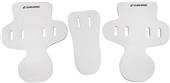 Champro Vinyl Coated Hip & Tail Football Pads [E12480]
$7.69-$11.19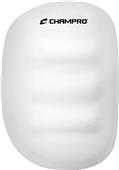 Champro Vinyl Coated Thigh Pads with Bumper [E12461]
$11.19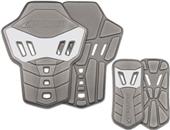 Champro Infinity Football Hip & Tail Pads [E72072]
$6.99-$10.19
Football Protective Gear Buying Guide
Football players need good protective gear before taking the field to make sure they remain safe during the game. Even though there is no guarantee that injuries will be prevented, equipment is designed to help players performance and help reduce the risk of injuries.
Consider the position and what type of protection is needed when choosing shoulder pads
Quarterbacks

Use smaller, lightweight pads that won't limit movement when throwing
The flexible, low profile design gives you the protection without weighing you down

Defensive/Offensive Lineman

Like larger, tougher pads that absorb constant hard hitting
Lineman need heavy duty shoulder pads with maximum protection and unrestricted movement around arms

Wide Receivers & Running Backs

Want a set of pads that are lightweight and won't slow them down when running across the field
The thinner design at the neck and arms allow for flexibility and unrestricted movement

Defensive Backs

Use smaller, flexible pads that absorb hits but allows you to move quickly downfield
Prefer pads that are lightweight with a low profile design for full range of motion
How do I find the right size shoulder pads?
Stand up straight with arms at your side
Have someone measure across your back from shoulder blade to shoulder blade
Round up 1/2" to determine width size
When you find the shoulder pads that are right for you, go to the size chart found on the product, use your measurements to know which size to select
Try on the pads:
Secure all straps and laces for a tight fit in the front and back
The pads should fit comfortably on your shoulders and should not pinch your collar
The padding should extend 1" from your shoulders
The pads should fully cover the clavicle, sternum and upper shoulder
When raising and lowering your arms the pads should not ride up on the neck
Thigh pads


Made from either foam, that is lightweight and molds to the body, or vinyl dipped, that is thick for better protection
Fits pockets inside football pants or girdles with pockets designed to insert pads
Knee pads


Made from either foam, that is lightweight and molds to the body, or vinyl dipped, that is thick for better protection
Soft pads, foam-encased that slide into the pockets of most football pants
Neck rolls/Collar pads
Protect your neck from harm when playing football by wearing neck rolls and shoulder pad collars


Neck rolls should be comfortable and supportive
Attachs to the neck area of the shoulder pads to cradle and hold the neck in it's proper place
Most manufacturers make specific models to fit their pads
Forearm pads
Forearm pads come in a variety of materials, sizes and cushions


For a proper fit the pad should be close to the wrist and the elbow
Put your arms down and swing them back and forth, the pads should not slip
Forearm pads should be comfortable, but tight enough so they don't slide or move around on impact
Hip and Tailbone pads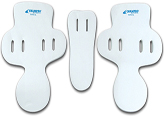 Hip pads are worn mainly by players who take punishment from tackles such as quarterbacks, receivers and running backs
Tailbone pads are worn by running backs and receivers who often get hit there
Hip and tailbone pads are usually sold as a set of three
A girdle needs to be purchased for these pads, since
Football pants are not designed with pockets for hip and tailbone pads, so a girdle will have to be bought
Rib vests


Vests are worn under the jersey, attached directly to the shoulder pads or separately
Rib vests are fitted by chest size according to the maker's specifications
Most manufacturers sell rib protectors made specifically for their shoulder pads
Champro Football Protective Pads
Protect your players and your budget this year with quality, durable protective football equipment from Epic. And pad your wallet too, with savings of up to 40 percent on all your football gear. We carry not only safety-approved adult and youth football shoulder pads, but also a complete line of clothing including custom jerseys and pants, and other supplies such as football gloves, football kits, cleats, football training equipment, and so much more. We have it all. So don't let another season pass by without checking out the savings you'll get every time you shop Epic.